Would You Try These Colombian Exotic Food?
For those who haven't experienced the Colombian cuisine, most of it will look as a strange experiment that, somehow, turned out delicious. A soup like "mondongo", a tasty broth with tripe and pork, and a dish like "tamal", a mix of salty dough with chicken, peas, carrots and sofrito, are common in Colombian cuisine. If you thought these were a bit strange, you'll be shocked by some of the most exotic foods. Would you try these Colombian exotic food?
Hormigas Culonas
Let's get these out of the way. Most Colombians will say that "hormigas culonas" are the most strange "snack" -we'll call it that way- in the country. But, truthfully, they can be pretty good. Literally, "hormigas culonas" means "big bottomed ants" and that's exactly what they are. Well, not exactly. The ants are roasted and have a salty taste. Sure, it's not the tastiest snack but it's worth a try. Sold mostly in the Department of Santander, "hormigas culonas" come in small plastic bags and people usually eat them as a snack, just like peanuts and raisins.
Gelatina de Pata
Colombians don't think that the "gelatina de pata" is weird or gross. Not at all. In fact, it's a popular sweet sold all over the country. However, you may think that it's the weirdest candy. "Gelatina de pata" translates to "hoof jelly" and it's made from the collagen that dissolves when a beef hoof is boiled. Pretty tasty, isn't it? Well, Colombians thought you could make something out of it and decided to add sugar, milk, cinnamon and vanilla. It was created in the 1930s in the municipality of Andalucia but now you can find it everywhere, it's even sold under traffic lights.
Source: lecturas-yantares-placeres.blogspot.com.co
Chiguiro
The Colombian Eastern Plains are full of wonderful landscapes, filled with flora and fauna. Countless animals run through the fields. Among the horses, armadillos, deers and foxes you'll see "chiguiros", one of the delicacies of the country. Now, let's call them by their more popular names: capybaras… the capybaras are a delicacy in Colombia. While it has lost popularity -mostly because of its high price-, Colombians love their "chiguiro". It's usually served in steakhouses with pork, beef, tripe and more.
Source: claudia-elinformante.weebly.com
Chunchullo
Lots of unpronounceable dishes in Colombian cuisine, right? Well, "chunchullo" might be the most surprising food in this list. Not only because of what it is but because of its popularity. You might not know it, but "chunchullo" is eaten in almost every household in the country. Let's get down to it: "chunchullo" is fried beef small intestine and, despite of what you'd think, it's delicious. It's usually served as an appetizer on steakhouses.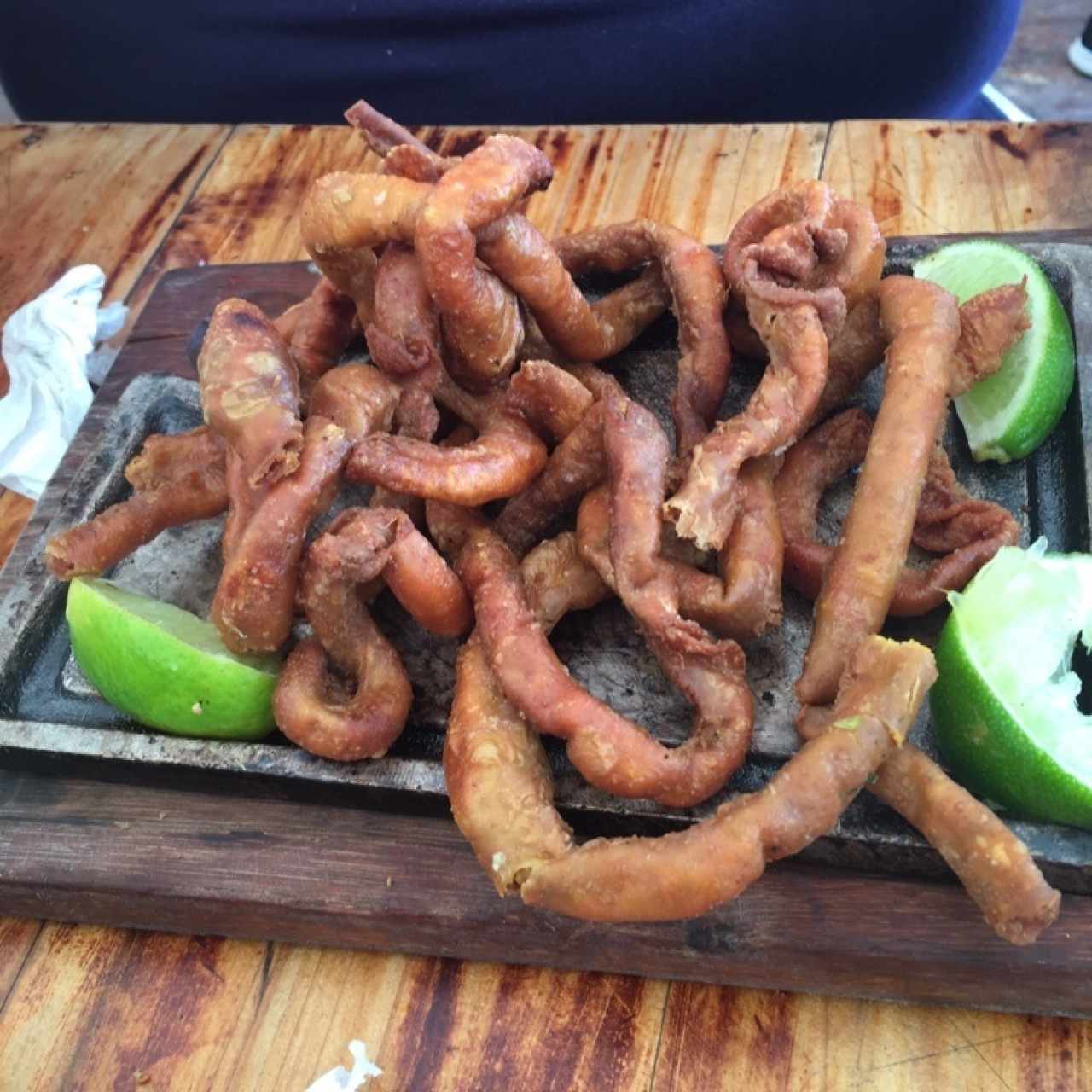 Source: degusta.com.co
Are you ready to try these Colombian exotic foods?